2019 Alumni Exhibition at CIA
7/2/2019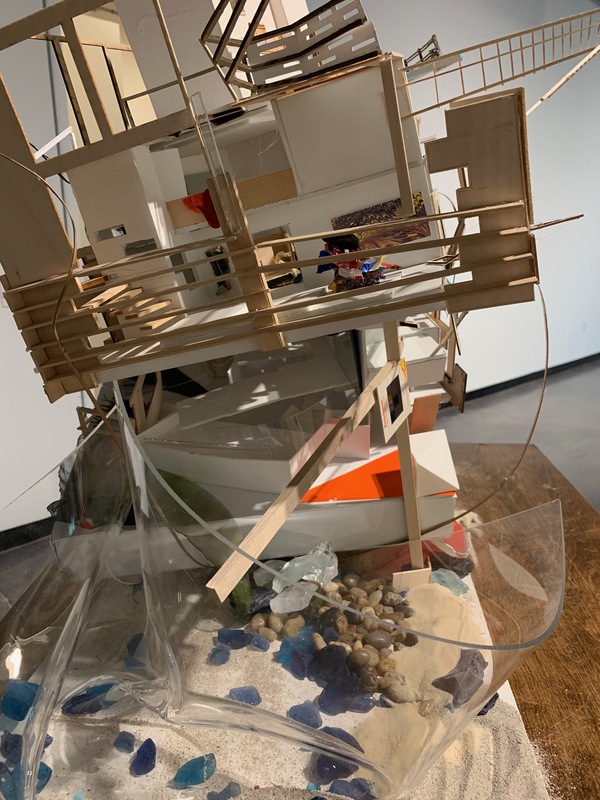 Please join me in celebrating two new works in the 2019 Alumni exhibition at CIA. "Miami Beach House" and "Stacked Structure" will both be remixed in the newest presentation for this exhibition. This will take place at the Reinberger Gallery at the Cleveland Insitute of Art.

Opening reception, Friday, July 12: 5–8pm
Monday–Thursday: 10am–5pm
Friday: 10am–2:30pm
Saturday and Sunday: Closed
---
Opening tonight at Group 10 Gallery in Kent, OH
5/17/2019
Opening tonight from 6-8:30 at Group 10 Gallery in Kent, Ohio
Invited to show two new works. Artists from Kent and North East Ohio are featured in the is show which highlights members plus one.

---
Opening Friday March 8 6-8pm
3/5/2019
At the Shaker Historical Society this Friday from 6-8pm.

Intersections
---
Solo Show "Intersections" at Shaker Historical Society
2/17/2019
Please Join me for "Intersections" a collection of new and older work that explores ongoing themes of fold gesture and movement. There will be several new works on display with older, rarely seen paintings.

Shaker Historical Society March 8- May 5

16740 S Park Blvd, 44120 Shaker Heights, United States



---
New Solo Show: Folds, Gesture, Movement
11/24/2018
Next Solo Show is "Folds, Gestures, Movement: Works from 2015-2018" which will debut work from my favorite paintings in last 3 years. Opening night is December 8, from 5-8pm at KSU Downtown Hotel/Confrence center.
215 S. Depeyster StreetKent, Ohio 44240United States
---
New show: JENNIFFER OMAITZ DRAWINGS: 2013-2017
10/28/2018

The Howson Gallery
at Judson Park
1801 Chestnut Hills Drive
Cleveland Heights, Ohio 44106
216.791.2885

JENNIFFER OMAITZ
DRAWINGS: 2013-2017
November 2 — December 30, 2018
Gallery open daily
9am to 8pm

Opening Reception
Friday November 2, 2018
4:30 - 6:00 p.m.
Musical Entertainment by
Guytano Parks


---
Illustrious Decay with Arabella Proffer
8/24/2018
Working non-stop on the forthcoming show with artist Arabella Proffer, "Illustrious Decay".


Cleveland West Art League Gallery (CWAL) is located in 78

th

Street Studios at 1305 West 80

th Street, Suite 110, Cleveland, Ohio 44102. The opening reception will be from 5:00 to 9:00 pm on Friday, September 21st, 2018 and the closing reception will be Friday, October 19th, 2018 from 5:00 to 9:00 pm.

Images of finished drawings and sculpture forthcoming.
---
Cleveland Clinic Purchase Prize from CAN Triennial
8/1/2018
Honored and excited to announce that the Cleveland Clinic Foundation has purchased one of my paintings for their permanant collection. This was made possible by the suport from the Cleveland Clinic offering a purchase award for the CAN Triennial. The painting "Construction" will be on display in coming months at one of the public viewable Cleveland Clinic Hospital locations. A special thank you to all at the Clinic who have supported and watched my work over the years. Also a huge thank you to the CAN Triennial for making this opportunity possible with their hard work and platform for NEO art!