9 paintings in upcoming show "With Devotion" at The Contemporary Dayton
1/9/2020
"With Devotion", Opening January 17 till February 15 curated by Jeffery Cortland Jones.
9 paintings will be on view from my collection of work.

On view will be works by

Alison Jardine, Heather Jones, Jenniffer Omaitz, Paige Williams.


Opening Events
January 17, 2020
Gallery Talk 5-6 p.m. | Reception 6-8 p.m.
Curator in Residence Jeffrey Cortland Jones leads a walk-through of the exhibition with the artists.
Free & open to public

January 25 | 1-3 p.m. | Led by Alison Jardine
Workshop: Make Great Art on your iPad
Registration required


---
New work in forth coming show In Akron
11/2/2019
I will be debuting two new scultpures for the Winter Soulstice show on December 7. This will be in celebration of all current and former residents of the Akron Soul Train Residency award recipiants.

Openin reception is December 7, 6-8pm
runs from November 27 - January 4

---
Interview on Art Uncovered
11/2/2019
So excited to have been interviewed by the fabulous Kimberly Ruth on Art Undercovered via BTR Today. Please check out all the interviews and format of this station/arts community. Great resource for all of the arts!

Original aired on October 22- listen here:
https://www.btrtoday.com/listen/artuncovered/jennifer-omaitz/
---
2019 Alumni Exhibition at CIA
7/2/2019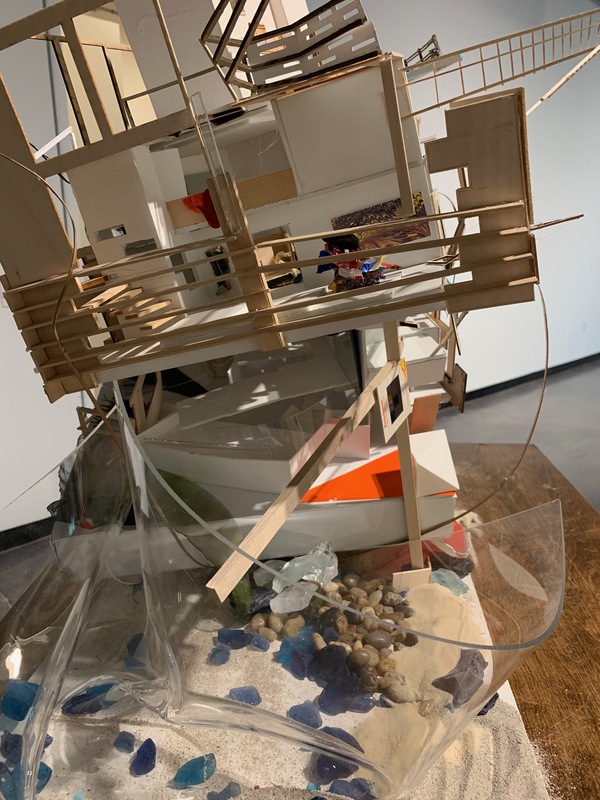 Please join me in celebrating two new works in the 2019 Alumni exhibition at CIA. "Miami Beach House" and "Stacked Structure" will both be remixed in the newest presentation for this exhibition. This will take place at the Reinberger Gallery at the Cleveland Insitute of Art.

Opening reception, Friday, July 12: 5–8pm
Monday–Thursday: 10am–5pm
Friday: 10am–2:30pm
Saturday and Sunday: Closed
---
Opening tonight at Group 10 Gallery in Kent, OH
5/17/2019
Opening tonight from 6-8:30 at Group 10 Gallery in Kent, Ohio
Invited to show two new works. Artists from Kent and North East Ohio are featured in the is show which highlights members plus one.

---
Opening Friday March 8 6-8pm
3/5/2019
At the Shaker Historical Society this Friday from 6-8pm.

Intersections
---
Solo Show "Intersections" at Shaker Historical Society
2/17/2019
Please Join me for "Intersections" a collection of new and older work that explores ongoing themes of fold gesture and movement. There will be several new works on display with older, rarely seen paintings.

Shaker Historical Society March 8- May 5

16740 S Park Blvd, 44120 Shaker Heights, United States



---
New Solo Show: Folds, Gesture, Movement
11/24/2018
Next Solo Show is "Folds, Gestures, Movement: Works from 2015-2018" which will debut work from my favorite paintings in last 3 years. Opening night is December 8, from 5-8pm at KSU Downtown Hotel/Confrence center.
215 S. Depeyster StreetKent, Ohio 44240United States